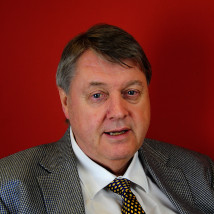 Mr A. Benedict Smith EMERITUS
Consultant Ophthalmic Surgeon / Eye Laser Surgeon
Consultant in Facial Aesthetics
Formerly of Harley Street London, Consultant Ophthalmic Surgeon Mr A. Benedict Smith now consults from his rooms at The Bons Secours Hospital in Glasnevin, Dublin, and also at The Roseville Clinic in Terenure.
Mr Smith received his fellowship from The Royal College of Surgeons Ireland, and is also a fellow of The Royal College of Ophthalmologists in the U.K and a fellow of the American Academy of Ophthalmology. Practicing eye surgery for over 20 years he runs a full eye clinic with particular expertise in eye laser surgery as well as Glaucoma management and Macular degeneration. Mr Smith also specialises in facial aesthetics including "Botulinum Toxin"  (Botox) and the Juvederm Ultra range of facial fillers, also known as "the liquid facelift".
All procedures are conducted in a safe clinical environment and performed exclusively by Mr Smith himself.