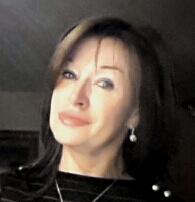 Reaching the age of 50 nowadays doesn't have to be all bad! In fact  I'm having an absolutely great time. I feel younger and more confident now than when I was in my 20's! The same goes for all of my friends who are living life to the full and not "giving up on themselves."
A lot has to do with career independence. Women are working well in to their 60's before they even consider retirement. And it's a good thing too because our pensions won't sustain the lifestyle we're currently used to. I know of more women my age now who are starting their own businesses, or changing careers and seeking promotions in the workplace.
Attitude is another major factor. We have a younger outlook on life than say our Mothers who were mostly rearing lots of children. They really had no time for a life outside the family home.
We have more financial freedom than our Mums ever did. The best piece of advice my own Mum and indeed many of my friends Mums gave was to have your own bank account to that of your partners, and to this day we do.
It's true that women in their 50's are taking control of their lives, taking care of themselves, and thoroughly enjoying their independence.
So over the next few weeks I'll be blogging about what it is that women in their 50's are doing to keep themselves from going stale. I'll be interviewing lots of women and discovering how they keep themselves looking and feeling wonderful and also how they're embracing a healthier lifestyle which enhances their self-confidence and self-esteem.
Keep Close!